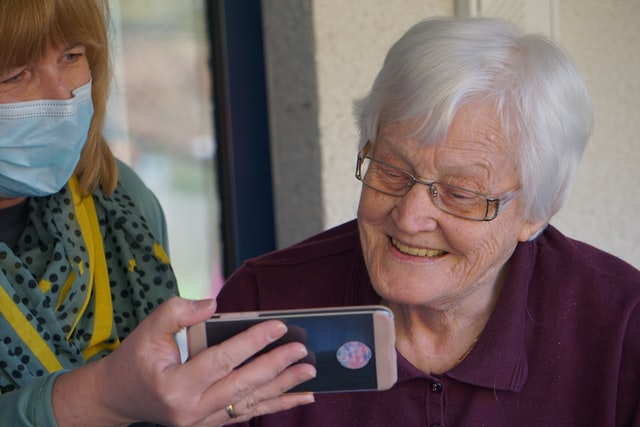 The quality of the assisted living communities, the services offered, the quality of care and associated costs are certainly important factors when it comes to choosing a new Home. Social interactions play an essential role in our quality of life and certainly plays a role in the life of residents in assisted living communities.
Oceanview Manor places a strong emphasis on building and maintaining social interactions as part of our quality of life and care.Our numerous and divers activities are optional and residents may participate as much or as little as they choose.
Enjoy a relaxing meditation session, catch up on the news with discussion groups, enjoy musical concerts on and off-site, and more. With the famous Coney Island Boardwalk
Minutes from our front door, recreation, activities and excitement are all around.
potential offerings for activities and events
Here is a shortlist of potential offerings for activities and events available to Oceanview Manor residents:
Musical concerts
Cooking classes
Shopping trips and outings
Crafts and arts
Bingo
Games & card tournaments
Exercise groups
News & discussion groups
Community event
Yoga & meditation
Movies
Religious services
And more…
All of Oceanview Manor's residents can choose from our range of enriching, stimulating activities that are scheduled or may arise spontaneously among residents. Enjoy the events with friends in the Home or meet new residents' you've never met before. Our residents' the freedom to participate as they choose.
Our event calendar is regularly updated to accommodate and include our residents' needs and wishes. We encourage activities that bring together members of the community as much as possible, but also schedule activities for small groups or independent activities. With our diverse activity options there is always an activity to choose.
Oceanview Manor focuses on providing residents with the opportunity to enjoy an abundant life. Studies show that social interactions enhances:
Mental Stimulation: Social interaction with different people through various activities provides mental stimulation, which is essential to a healthy functioning brain. Such stimulation has been shown to help minimize mental decline, as well as decrease the risk of dementia and depression.


Empower relationships: Being a part of a diverse social circle, which embraces various activities, helps build new social relationships and strengthen existing ones.


Build trust and confidence: Adults with active social lives are prone to try new things, develop new skills and achieve pre-determined goals – helping build self-confidence and conquer personal ambitions.


Reduced stress and increased physical health: Social activities help the residents remain physically active, maintain muscle strength and actively reduce harmful stress. Group exercises, whether in the form of dancing, nature walking or gardening, help keep members motivated to remain active and healthy.
Oceanview Manor understands and recognizes the importance of social interactions and social activities. Our resident's quality of life is enhanced by our diverse activities and our desire to meet their requests for additional activities and programs.